OB Clipper Cooler & Mini Hair Vacuum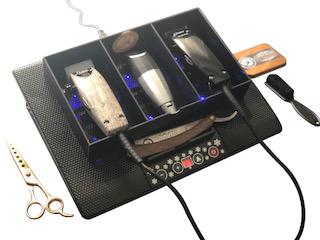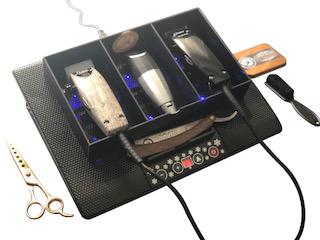 OB Clipper Cooler & Mini Hair Vacuum
The OB Clipper Cooler takes your clippers from being hot & fatigue to cool clean at full strength in just 30 seconds! This OB cooler is equipped with 6 fans that adjust to 3 different speeds with a UV light that sanitizes clippers while cooling Plus the OB mini vacuum that picks up all those lil unwanted hairs at your station....
Stay Organized with The OB Clipper Cooler!
Once your clipper becomes hot, just simply place clipper inside the cooler on high for 30 seconds and just like that your clipper is UV cleaned, cooled, and ready to get back in the game with minimum rest!
-Mini Hair Vacuum
Now you can suck all the little unwanted hairs from your station with the OB mini vacuum
(included) with 2 unique cleaning attachments
Brush
Power tube